Baoli: reliable
and practical forklifts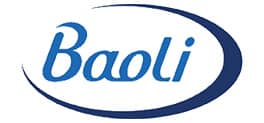 Baoli forklifts are designed to combine the engineering and technology expertise of a large global group with the practicality of use and cost focus of Asian production.

Baoli is a manufacturer of forklifts and warehousing machinery with operations in over 80 countries around the world, and currently part of KION Group, the second biggest global player in the goods-handling sector.

We have chosen Baoli forklifts because they are the perfect solution for reliable, high-quality products without the need for particularly complex and expensive technology.