Technical support and spare-parts service: what sets us apart.
The expertise of our specialised technical personnel enable us to promptly meet all technical-support and spare-parts requirements in Italy and worldwide.
The excellent work of our technical personnel was celebrated by the aerial-platform manufacturers we work with and, at their request, we have become an authorised maintenance centre for the north-east of Italy, not only providing support to end users but also to other hire companies.
Staff and organisation
3
telephone operators with technical expertise ready to receive support calls
15
specialised technicians that are always kept up to date with specific training
20
vans equipped with mobile workshops
1
truck with driver specially trained and familiar with all of our equipment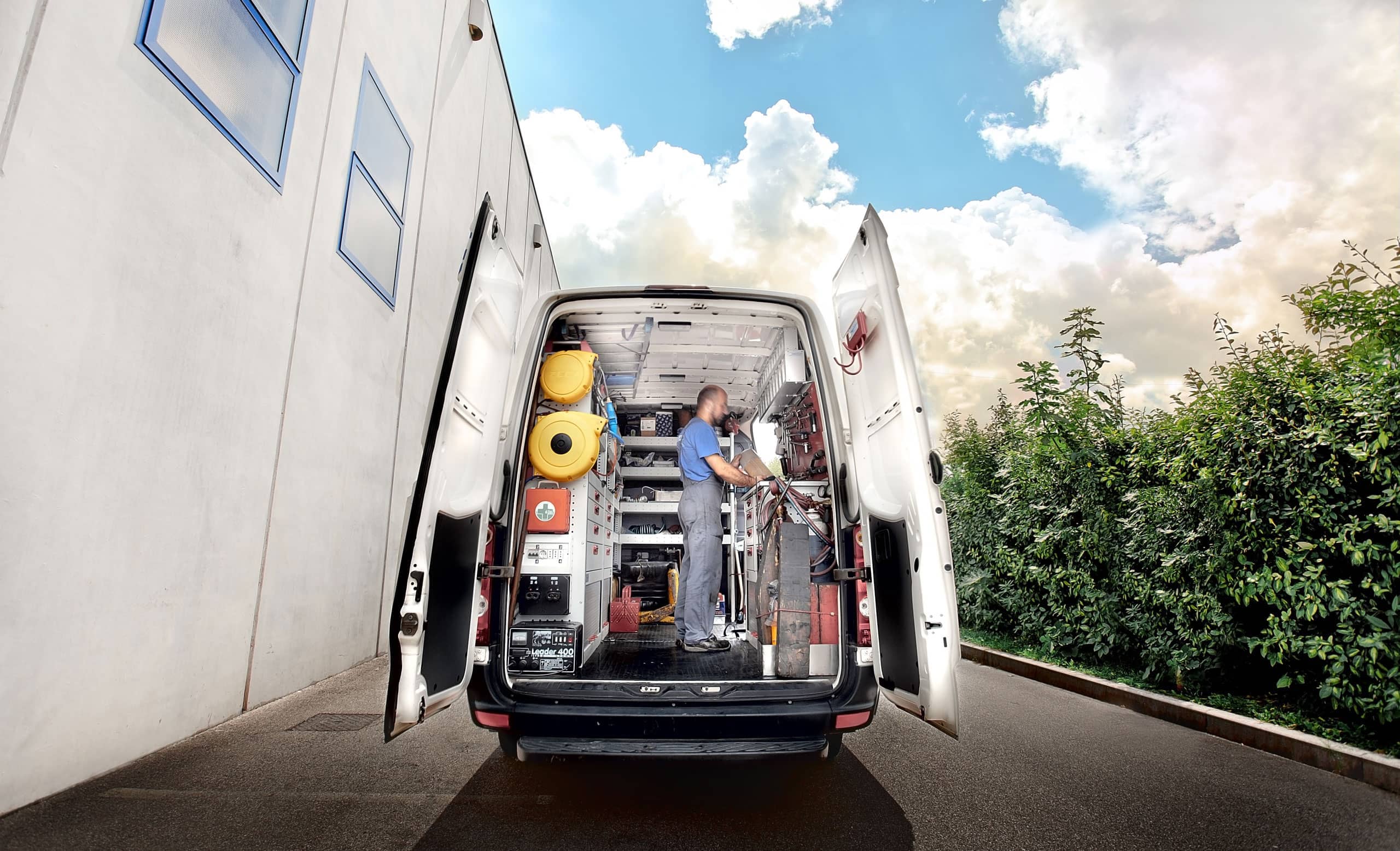 Support services
Standard
services
ON-DEMAND:on-call support service.
BASIC:to guarantee mandatory checks as per regulations.
INTERMEDIATE:additional scheduled maintenance beyond the BASIC plan.
UPPER:additional scheduled maintenance including cleaning and consumables beyond the INTERMEDIATE plan.
Exclusive
service
ALL-INCLUSIVE:mandatory checks, scheduled maintenance, routine and special maintenance, spare parts and consumables can all be included in a SINGLE MONTHLY FEE. As a subscription service, this is fully deductible for tax purposes.
Courtesy equipment
service
If the forklift or aerial platform needs repair at one of our workshops, we provide courtesy replacement equipment, subject to availability.
Support for certifications
Following scheduled maintenance, we directly contact the certifying body to deal with annual and twenty-year checks on the aerial platforms we provide.

Spare-parts service
The use of a quality spare-parts service is fundamental to extend the useful life of equipment and ensure that your business is always productive.
In this context, we provide our customers with a spare-parts service offering quality products certified by the manufacturer and guaranteeing excellent performance from forklifts and other machinery.

Using original spare parts also enables us to ensure that repairs are effective and tailored to meet the customer's requirements. Original spare parts are fundamental for all goods-handling machinery subjected to heavy use, as it avoids continual maintenance operations without compromising machinery performance.